Official site of the RP Framework for FiveM servers
qbCore framework is the #1 choice for FiveM roleplay servers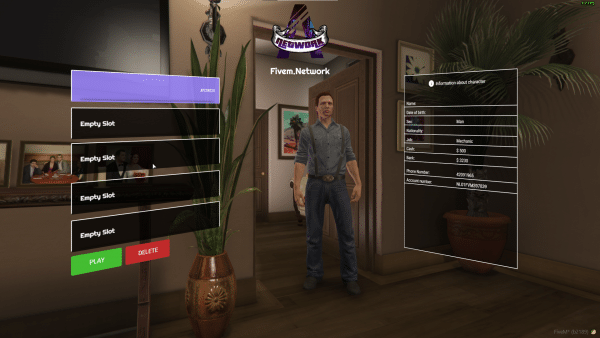 What is qbCore?
QBcore is a powerful and flexible tool that enables developers to create high-quality RP servers on FiveM, providing players with engaging and immersive role-playing experiences within the Grand Theft Auto V online multiplayer world.
Build your FiveM roleplay server
QB framework is designed to help developers building RP servers on FiveM, a popular modding platform for the game Grand Theft Auto V. It provides a set of tools and fivem scripts that make it easier to create immersive role-playing experiences within the game's online multiplayer environment.
With QB, developers can take advantage of features like character creation, inventory management, and customizable job systems. It also includes a range of API functions and hooks that allow for easy integration with other scripts and resources.
One of the key benefits of using our framework is that it is designed to be highly customizable and extensible. This means that developers can easily tailor the framework to meet the specific needs of their RP server, and add new features and functionality as needed.
Welcome to our blog, where we write about QBcore, a framework for building RP servers on FiveM. We cover the latest FiveM news and mods, as well as provide tips and tutorials for using QBcore to create immersive role-playing experiences within the game.
Our blog is a great resource for learning more about QBcore and staying up to date on the latest FiveM news and mods.
Create your server today.
If you're looking to rent a FiveM server, our partner Zaphosting is a great place to start. In fact, a staggering 80% of server starters use Zaphosting to set up their servers. This is due to their reliable hosting, excellent customer support, and competitive pricing.
Renting a FiveM server from Zaphosting is easy and straightforward. All you need to do is choose a package that meets your needs, make your payment, and then set up your server using the control panel provided. Whether you're looking to run a small server for a few friends or a larger server for a community of players, Zaphosting has a package that will suit your needs – and you can add any fivem script to it. Start by today!
People love our framework

"Very cool framework. No bugs at all, I will use it in the future"

"My players love the possibilities and extensions of every FiveM resource for this framework."

"Stable optimization and scripts, everything works well since the beginning."
Frequently asked questions